INFERIA - Fistament CD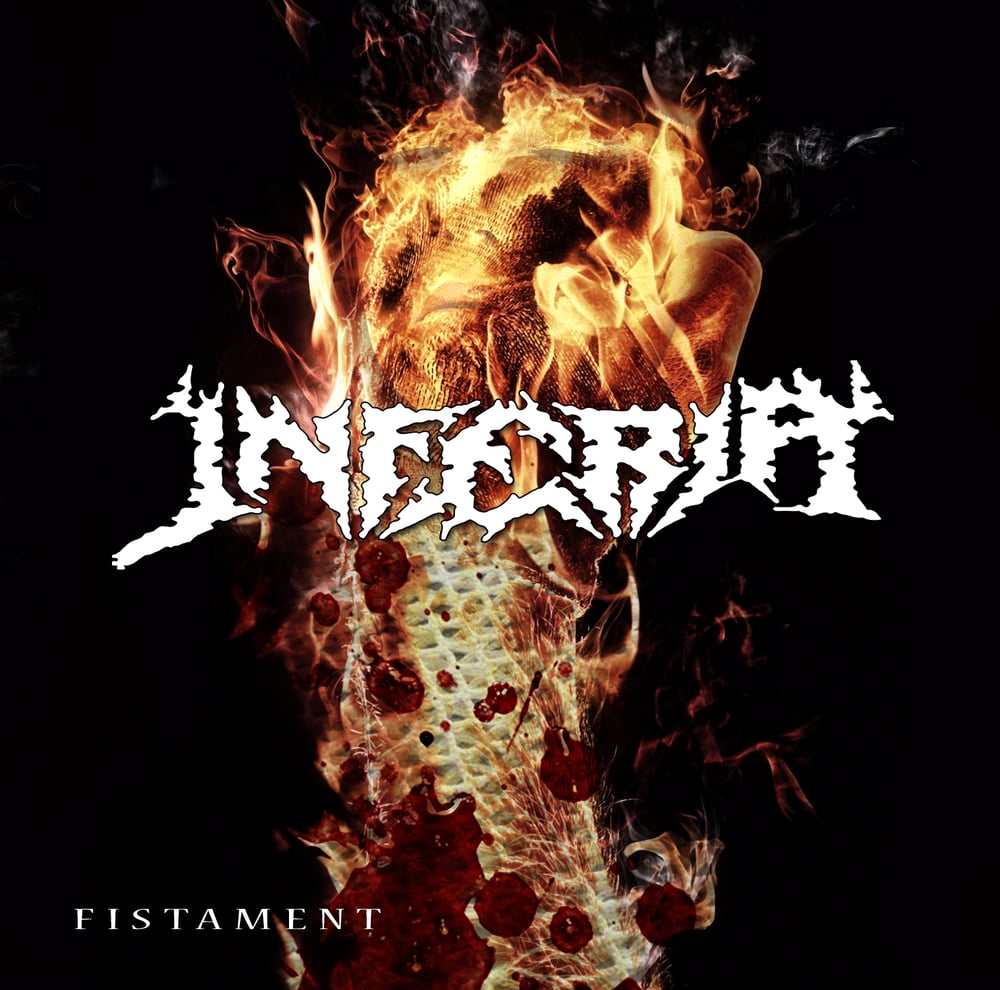 INFERIA - Fistament CD
INFERIA – Extreme Grindcore pionieers from Finnland are ready to unleash their latest output "Fistament" through Rising Nemesis Records
Are you ready for total blasting prono grindcore from Scandinavia?
25 Years of pure brutality for fans of Nasum, Napalm Death, Gadged etc.
Inferia will be touring South America and finish their Tour in June @ the legendary Las Vegas Death Fest.
INFERIA BandBio:
The long-line veteran INFERIA from Lahti is formed in 1989 and is one of the original Finnish death-grind bands, basing their own grindcore on bands such as mighty Napalm Death and North American death metal bands Deicide, Cannibal Corpse and Malevolent Creation. Mixing it all up with some death / hardcore influences and love lyrics, the band fucked their own unique style, now known as 'porndeath-grind'.
The band evolved its sound and content through the early years, and they consider "Release for burial orgies" (2005) as their first album of the new era. INFERIA started touring again in Europe. In 2009 INFERIA is celebrating 20-years and was promoting that for example in Argentina on March 2009.
"balls-out grindcore characterized by animalistic grunts and growls on vox, wicked guitar riffs and aggressive drumming" by Mykke of DoomRadio
In 2009 INFERIA was featured in TV news report about extreme Finnish music abroad . Broadcasted in prime time by Finnish national TV-station. This is a unique case concerning extreme music coming from Finland.
Line-Up:
Jani Huttunen - Vocals, Guitar
Vili Kähäri - Guitar
Sami Heinonen – Bass
Kalle Lindfors - Drums
Tracklist:

1.Intro - The Sultan Of Smut 01:44
2.We´re Still Liking And Alive 00:41
3.Plowed 00:48
4.Thy Femdom Cum 02:10
5.Cockapocalypse Experience 01:37
6.Sex Inch Deeper 01:01
7.Prior To Screw 01:16
8.Fucked By Your Addiction 01:54
9.Dildoon I Cum 00:58
10.Fistress 00:33
11.Due To Blood Entering 01:57
12.GTO`s 00:11
13.Let´s Cum Together 01:30
14.Hymn Of The Stretching 01:31
15.Climax 01:11
16.Asstard 00:13
17.Journalist 01:55
18.Brad Bitch 00:08
19.To be Cuntinued 02:07
20.Hydraulick 01:49
21.Crunching 00:48
22.Girth 02:59
23.Politits Speak 02:10
24.Vermin Anus And Incredible Noise And Lust 00:38
25.Fist You Were Here 01:43
OFFICIAL RISING NEMESIS RECORDS Websites:
Shop: click here
Facebook: click here // LIKE IT!
Bandcamp: click here
MySpace: click here
Discogs: click here
incl. 19% MwSt
zzgl. Versand/Shipping (1,50€ Deutschland / 3,50€ World)
jeder weitere Artikel/each other item (Deutschland +0,50€ / World +0,50€)