PROFANITY - Hatred Hell Within CD [EP]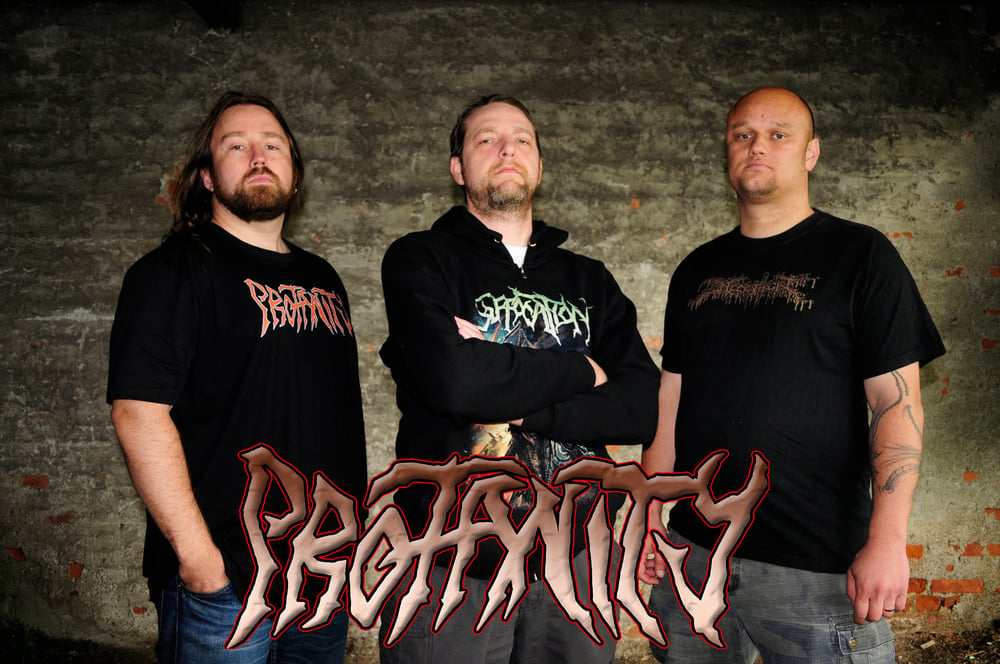 PROFANITY - Hatred Hell Within CD [EP]
Tracklist
1. Melting 4:30 // click here to check this song at Bandcamp
2. I Am Your Soul (You Made Me Flesh) 8:25
3. Hatred Hell Within 7:30
Line-Up:
Thomas Sartor - vocals and guitars
Daniel Unzner- bass
Armin Hassmann – drums
All music and lyrics written by Profanity.
Recorded between 2013 and 2014 in Living Monstrosity- and Hell´s Kitchens Studios Germany. Mixed and mastered by Christoph Brandes at Iguana Studios.
Coverartwork by Federico Musetti.
Layout by Profanity in deep down under Australia.
All rights reserved.
Profanity Website: click here
Profanity Facebook: click here
Profanity MySpace: click here
Release Date: 19.12.2014
OFFICIAL RISING NEMESIS RECORDS Websites:
Shop: click here
Facebook: click here // LIKE IT!
Bandcamp: click here
MySpace: click here
Discogs: click here
incl. 19% MwSt
zzgl. Versand/Shipping (1,50€ Deutschland / 3,50€ World)
jeder weitere Artikel/each other item (Deutschland +0,50€ / World +0,50€)