xCELESTIALx / xFISTFUCKx - Nihilist DigiPack CD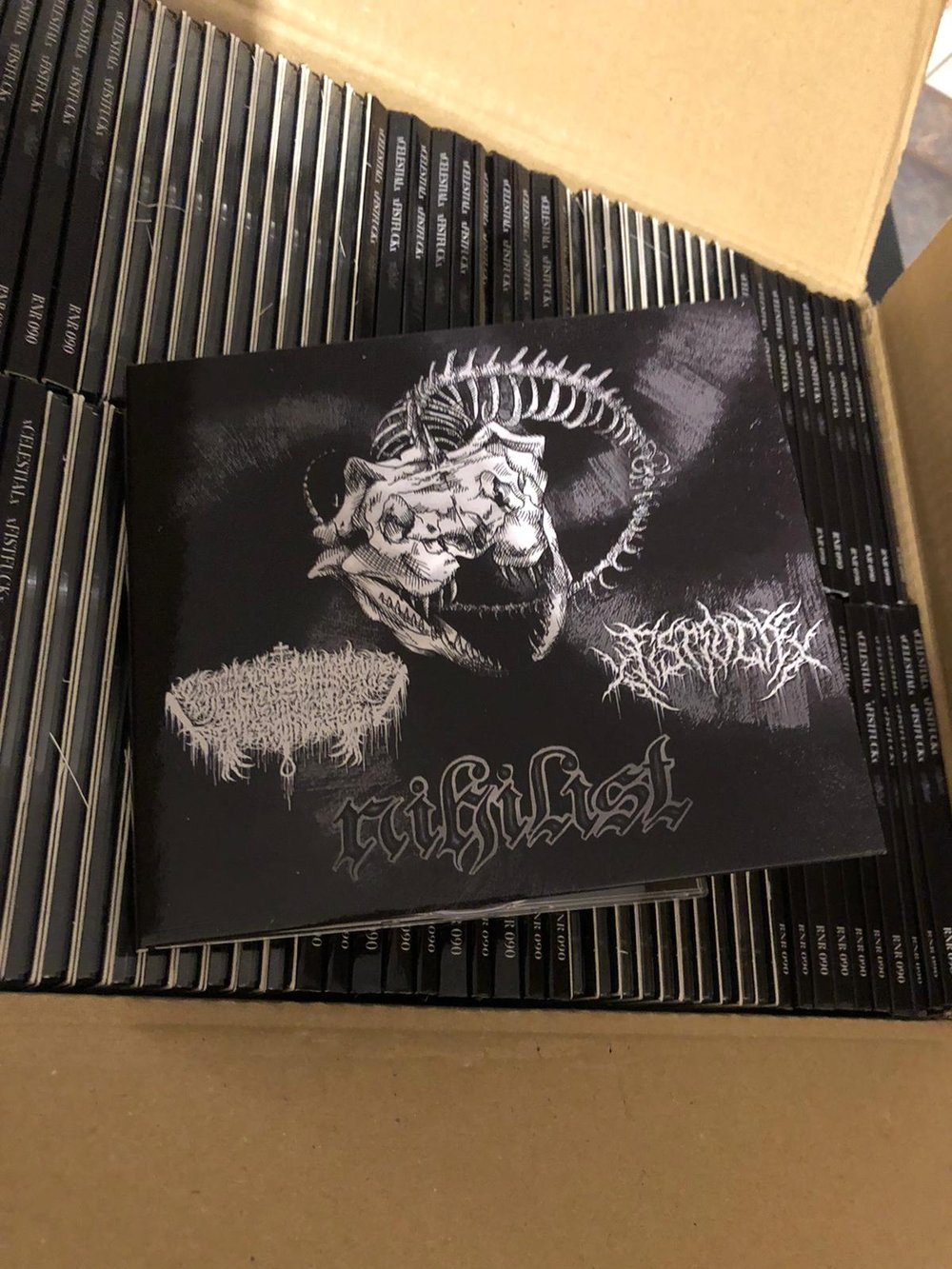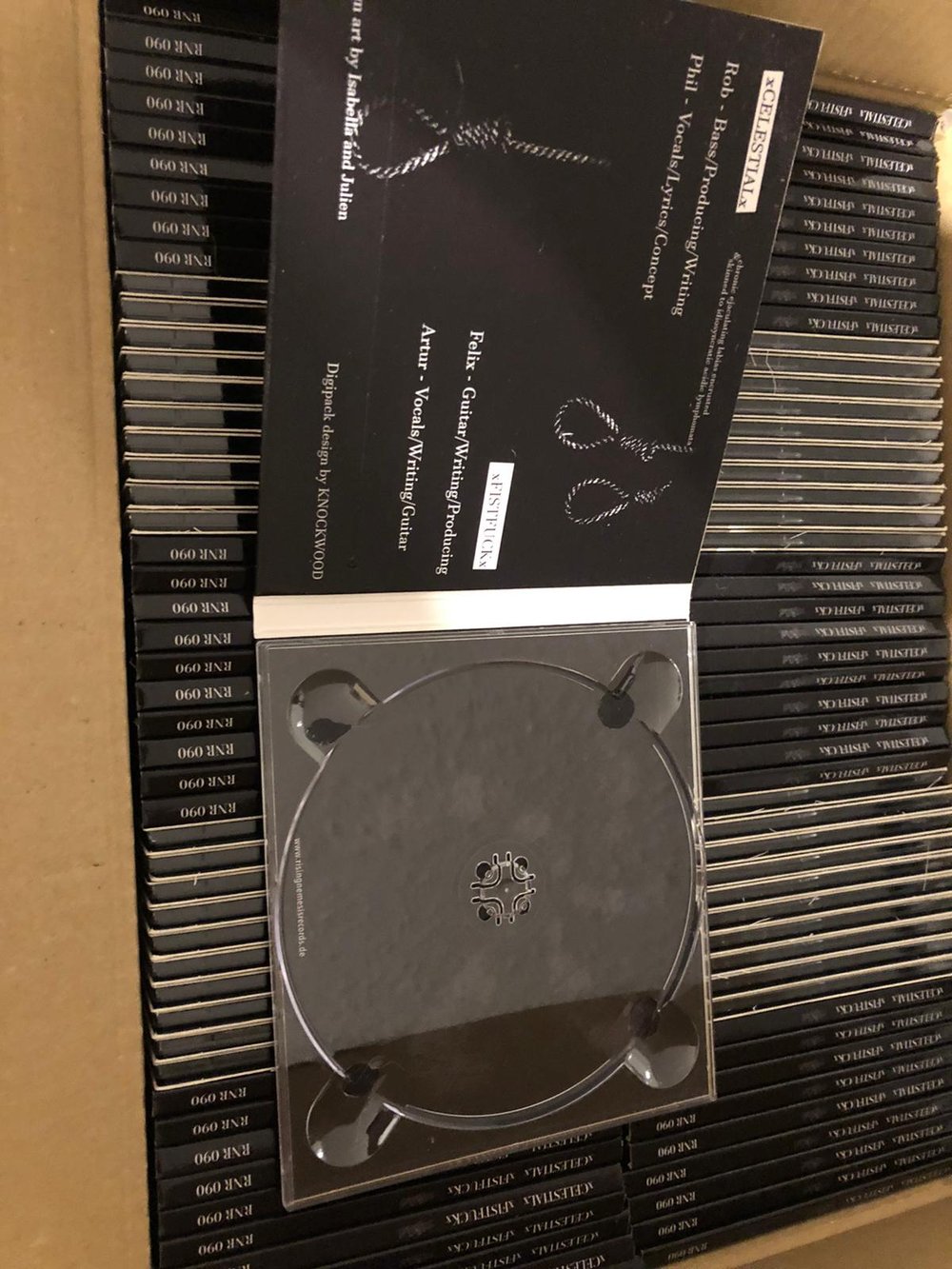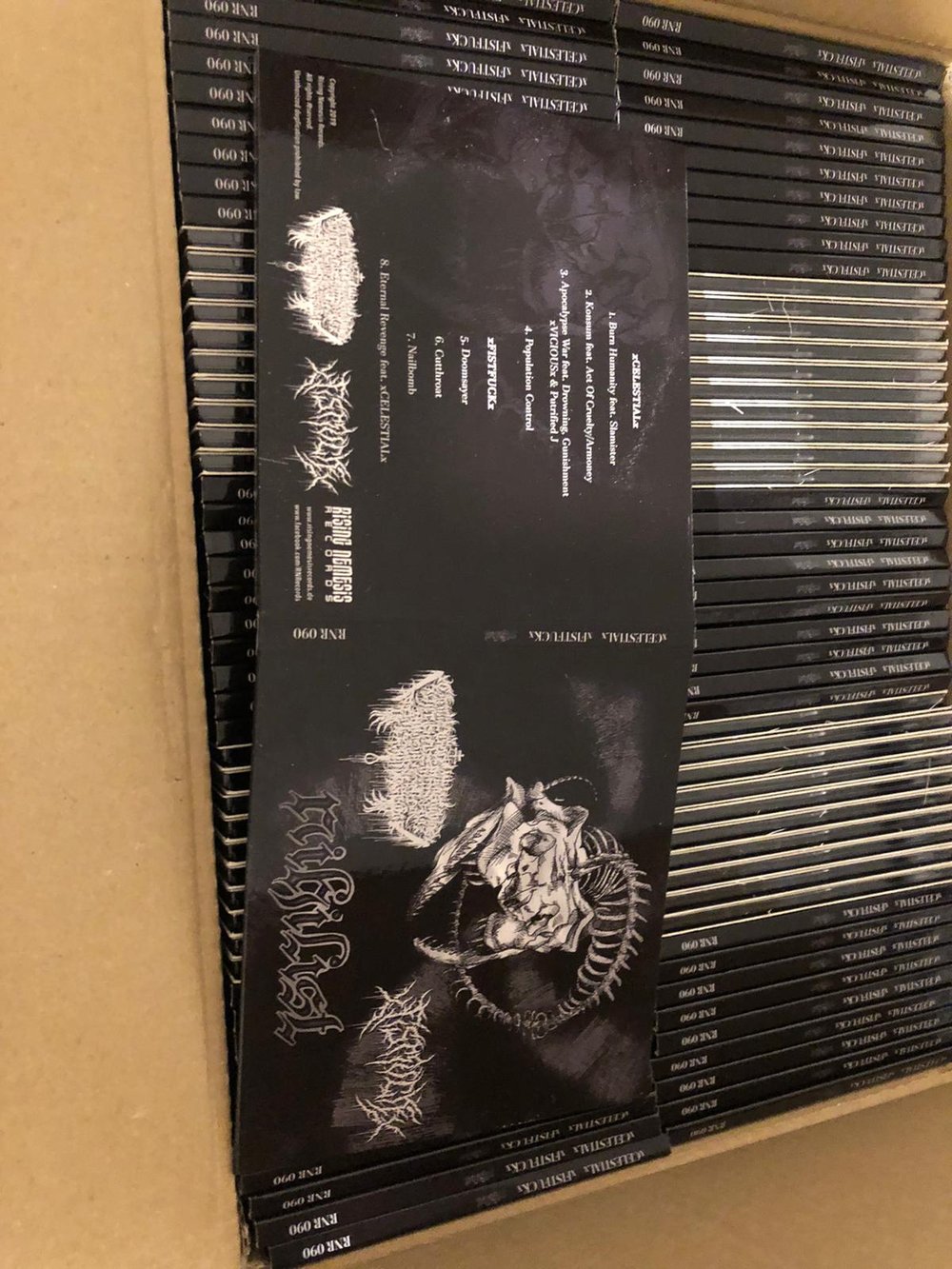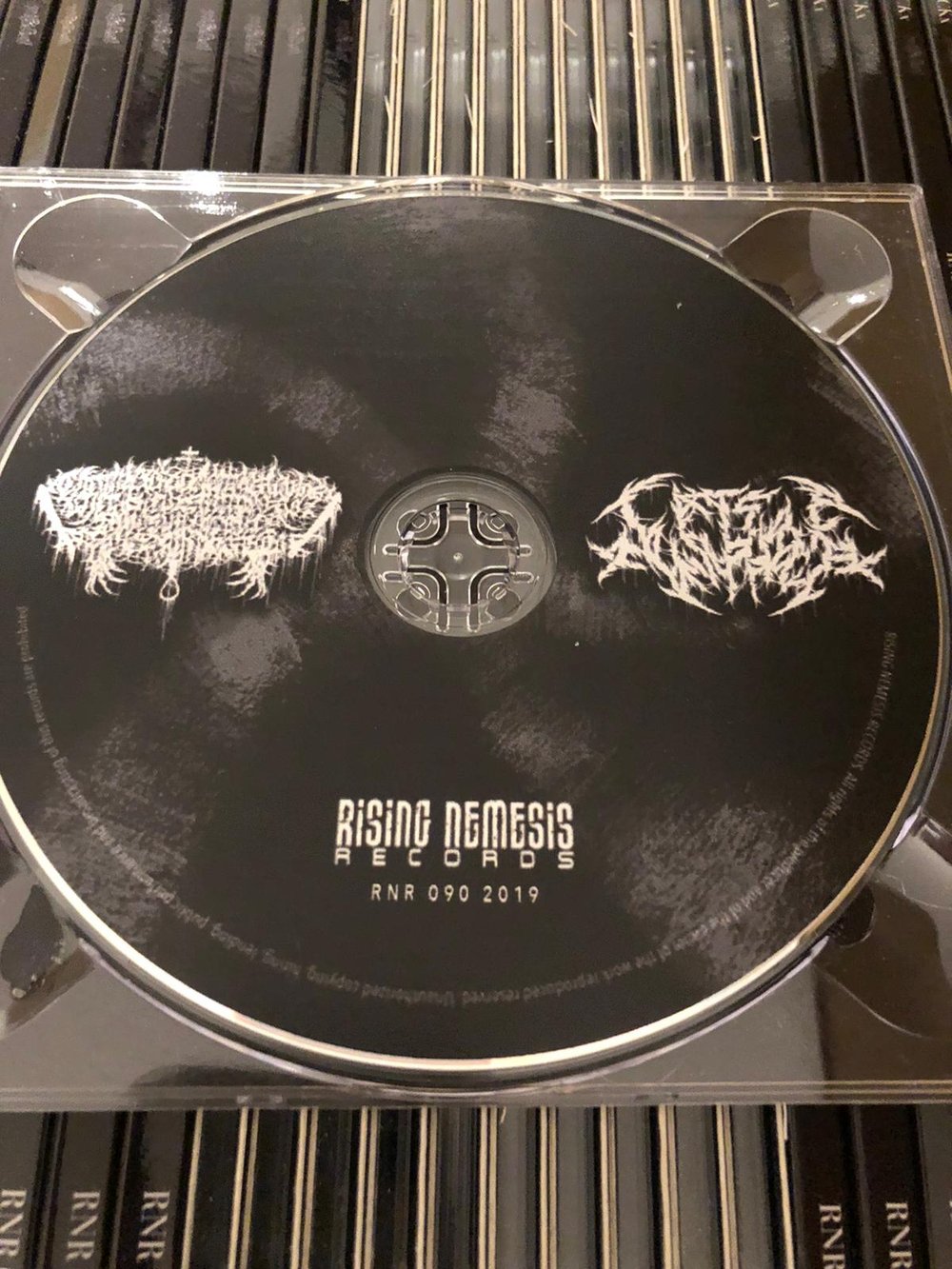 xCELESTIALx / xFISTFUCKx - Nihilist DigiPack CD
Strictly limited to 100 copies.
Do you even H.A.T.E.???
If you do so, than you have to L.O.V.E. this - >
FISTFUCK & CELESTIAL teamed up to release a SPLIT. A split that´s tunes gouges so hard and deep in your ear canal straight to your central nervous system to cause an unwanted crowdkilling emotion. An emotion so hard you´ll expunge the whole dancefloor.
Welcome to the battlefield.
OFFICIAL RISING NEMESIS RECORDS Websites:
Shop: click here
Facebook: click here // LIKE IT!
Bandcamp: click here
MySpace: click here
Discogs: click here
incl. 19% MwSt
zzgl. Versand/Shipping (2€ Deutschland / 4,50€ World)
jeder weitere Artikel/each other item (Deutschland +0,50€ / World +0,50€)
Falls eine Tracking NR. erwünscht ist, bitte REGISTRED SHIPPING als Option hinzu buchen. // If you want to have your order incl a tracking number, please ADD registred shipping to your shopping card.